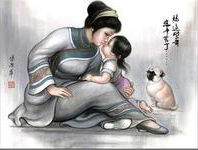 The festival Mother's Day, also known as Mothers Day, will be celebrated on 12th May and in 2013, 2nd Sunday of May.
Mother's day has recently become popular in China. Although Mother's day originated in the United States, more and more Chinese have happily accepted the event as part of their traditions for honoring mothers. Many young people buy carnations to surprise their moms to say thank you as they represent the sweetness, purity and endurance of motherly love, they send messages like 'Mu Qin Jie Kuai Le', 'Happy Mother's Day', 'Love Mummy' and 'Sweet Love to Mum' through the mobile and internet. Some busy people takes the time with their mothers have a dinner, shopping and share with her at this special day. With the progress of the times ways to celeberate mothers will be more and more happy and nobody wanted her mother to unpleasant.
More Mothers Day Information Vist Wikipedia : http://en.wikipedia.org/wiki/Mother%27s_Day
Send Mothers day Flowers to Your Mother In China, click here...